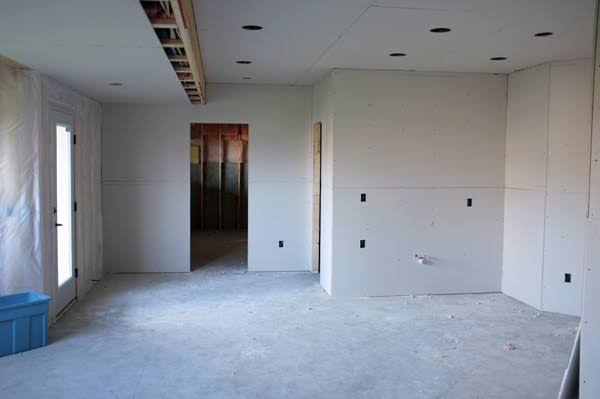 In this guide, we will show you how to install basement drywall professionally, by walking you through all the processes involved from start to finish, and also offering you expert tips along the way. Whether you are an experienced or novice DIYer, this comprehensive guide will equip you with all the necessary information on how to drywall a basement. And also create a finished basement that meets your aesthetic expectations and passes building inspection standards. Let's get started!
What Exactly Is Drywall Installation?
Drywall is a common building material made of gypsum plaster wrapped between thick papers. Gypsum is the major ingredient of drywall. It is used in the finish construction of interior walls and ceilings all over the world.
Today, it is one of the most popularly used building materials. While most of us live and work in areas where drywall is present, few of us know much about it.
What Are The Benefits Of Drywall Basement Installation?
The intriguing thing about drywall installation is that it is fairly cheap and can be used for both walls and ceilings, which means it can be used anywhere in your house. Basement ceiling drywall, for example, is soundproof. It is simple and quick to install in your home when done by an expert. It does not have to cost a fortune to install.
It also has excellent health and safety features. The gypsum in drywall is naturally fire-resistant which makes your structure less vulnerable to fire damage. Drywall also acts as a barrier, slowing the spread of smoke from room to room.
Drywall adds an extra layer of protection between rooms and from the outside world. The additional layer acts as a natural soundproof and insulator, preventing sound and temperature transfer. The last thing you want in your basement bedroom is for conversations or footsteps to be heard between floors. With this soundproof feature, your can play your home theater without worrying about any noise issues.
It is also very easy and cheap to repair in the case of damage. The tools and processes for repairing its damages are simple and inexpensive.
Can You Put Drywall Directly On Concrete?
A concrete block wall can be glued with drywall sheets. Drywall is typically fastened to wall studs with 2-inch drywall screws and an electric drill fitted with a driver bit. However, in some installations, such as that basements, it is essential to glue drywall sheets to the interior of concrete block walls.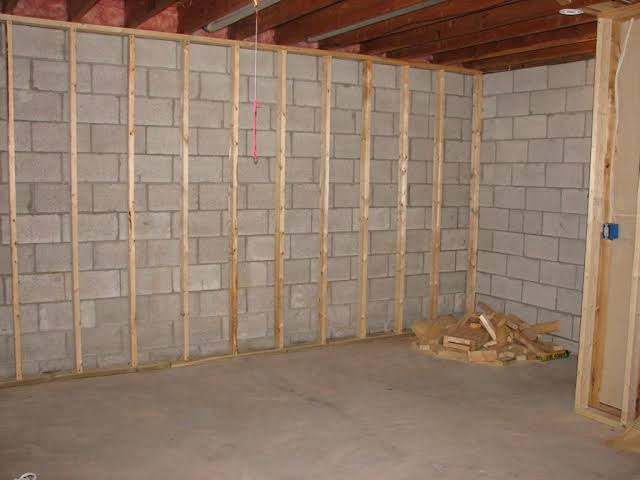 What Kind Of Drywall Is Appropriate For A Basement?
There are different types of drywall that you can utilize for basement ceilings and walls. The problems you want to fix in your basement should play a large role in determining the type of drywall you choose. Generally speaking, you should choose sheetrock that is at least moisture-resistant (often referred to as green board) due to the frequently damp conditions of the basement.
You can also go for sheetrock that is moisture resistant, soundproof, or fire-rated to mitigate some specific problems. It all depends on your budget and what you hope to achieve by installing drywall in your basement. Additionally, keep an eye out for products that are particularly mold and mildew resistant (some kinds of the purple board).
The typical paper backing is now replaced with a fiberglass net in these products (or in some cases has no backing at all). The rationale behind these products is to get rid of organic materials that mold can eat and this makes it more difficult for mold to survive and spread.
How To Choose The Right Thickness For Basement Drywall Installation
Apart from selecting the right type of material, choosing the proper thickness is also equally important. The different available thicknesses meet various needs in the basement. For example, 5/8 inch is the right thickness if you want fire-resistant and soundproofing drywall, while 1/2inch is also good for insulation.
These are the 4  standard thicknesses of drywall:
1/2 -inch—There are numerous panel lengths available for this drywall thickness. It is the typical thickness for residential buildings and is frequently used for both walls and ceilings. It is simple to hang and carry as you install the drywall. Both steel and wood frames may be used with these drywall panels.
1/4 -inch– this is the most affordable choice. This thickness of drywall is perfect for curved walls or replacing plaster with a new surface. These drywall panels need to be handled carefully to prevent bending or breaking because they only weigh 38 pounds and are quite thin.
3/8 -inch—For remodeling partitions, this thickness is ideal. Patching or repairing drywall where the plaster has come off or been removed can also be done with 3/4-inch drywall.
5/8 – inch- This is also referred to as firewall drywall. 5/8-inch drywall is the thickest option and is best used in commercial construction. Due to its thickness, it is the best type of drywall for sound insulation in noisy buildings.
5/8-inch drywall can be used for ceilings and walls. It won't sag when used for the ceiling. It is not a preferred option in residential homes because it is heavier and more costly than the other options.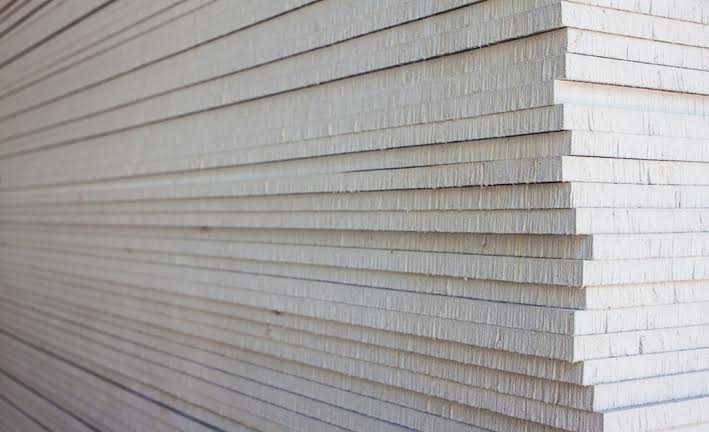 Necessary Tools Needed For Hanging Drywall
Both specialized and non-specialized tools must be purchased for your do-it-yourself(DIY) drywall project. Fortunately, you can leave your neighborhood hardware store with a complete set of drywall tools without spending a fortune.
Here are some of the essential tools needed for the job:
•Drywall T-Square
•12-, 6-, and 4-Inch Drywall Knives
•Utility Knife
•Measuring tape
•Drywall knife
•Drywall lift
• Fastening Cordless Drill (Not Hammer and Nails)
•Sanding sheets and a Sanding pole( A regular broom can be a close option in case you can't afford one)
•Abrasive and Non-Abrasive drywall sanding sponge
•Drywall Screws
•Jab Saw
•Saw horse
• Ladder
Some of the safety gear needed are gloves, dust masks, goggles long-sleeve shirts, and durability and you are good to go!
What Should I Do Before I Installing Basement Drywall?
Before hanging drywall on your basement wall and ceiling, some required prep work should be done to make the whole installation process easier and smoother. It is necessary that you should have done your electrical wiring, plumbing works, and wall insulation for both interior walls and exterior walls, and also have the building inspector assess all the systems before the drywall is installed.
Pre-installation Process
1) If necessary, tarp your floor.
2) To save even more time, mark the location of the studs with your painters' tape on the floor.
3) Position the drywall panel on the saw horses.
4) Determine the height between the floor and the ceiling.
5) Mark that location on the drywall and draw a line there using a T-square. 
Making Holes In Drywall To Fit Electrical Boxes
1) Measure the distance from the ground to the electrical box's bottom and mark the drywall accordingly.
2) Measure from the wall's edge to the electrical box's nearest edge and mark the distance.
3) Measure the electrical box's size.
4) Using a T-square, draw it out on the drywall.
5) Double-check those measurements to ensure accuracy.
6) Draw an additional 1/4″ of space around the box to have a wiggle room.
7) Drill holes into the opposite corners of the box you just drew.
8) After drilling the holes, cut the hole out with a jigsaw.
9) Do the same for the other electrical boxes
Cutting Drywall To The Required Size
It is best to cut drywall panels to the proper length so that they can be installed firmly into place. As a general rule, trim the panels by about 1/4 inch. Divide the 1/4 inch into two parts on ceilings. On walls, keep the panel edge close to the already-hung panel. Avoid cutting panels too long so that it fits perfectly into place. This will prevent the ends of the drywall from breaking during taping.
To cut drywall with ease, do these:
1)The paper should be scored along the T-square's edge using a sharp utility knife. There's no need for a deep cut (just a cut through the paper and into the gypsum core).
2) Always snap the panel away from the scored side for a precise cut.
3)Simply cut through to the back paper if the initial cut was made on the panel's finished side. Since it's the back paper, the slightly torn edge won't be noticed.
Or
 If the initial cut was made through the back paper, fold the board in the opposite direction and scire the finished face along the creased edge.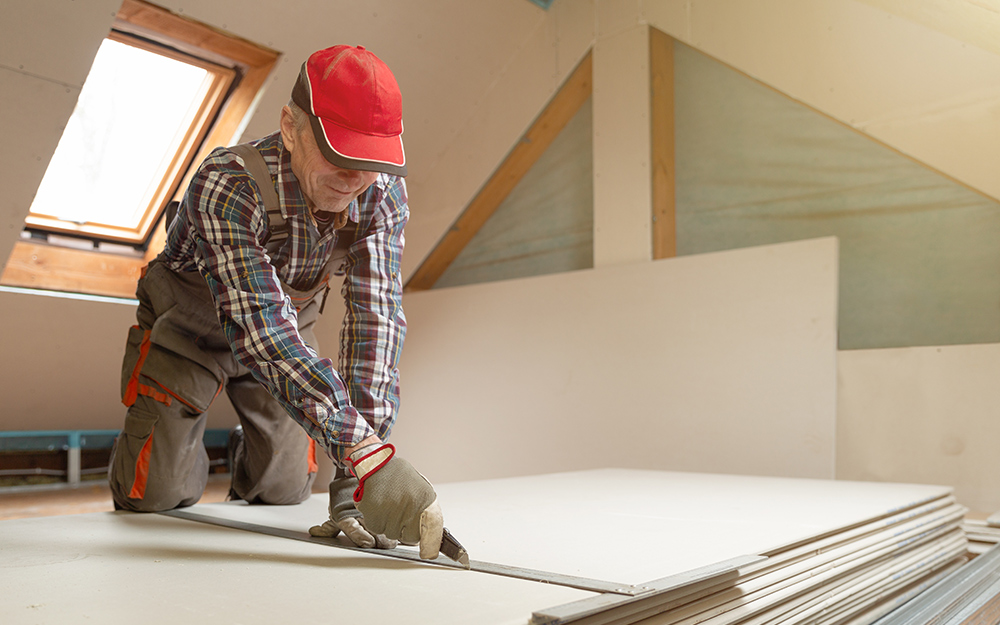 The Drywall Installation Process In A Basement (The ultimate guide)
Drywall Installation For The Wall Of Your Basement.
The space between each wall stud should be measured. It should be 16 inches on the center if done correctly. Measure and mark where the sheet comes into direct contact with the studs on the exterior part of the drywall.
Starting in a corner, line up the vertical edge with the adjacent wall and the top edge with the header. 16 inches apart, insert screws into each stud. Cover each wall by repeating the same process. Where necessary, make cuts to fit into smaller areas.
Installation For Basement Ceiling
Install drywall on the ceiling after the basement walls are completed. On the basement walls below, mark the center of the ceiling joists as a reference. Set a few screws into each sheet while holding it above your head, then rest your arms while driving screws every 16 inches into each joist.
In the same way, cut sheets to the proper size as needed. You should also use a jack to hold the sheets steadily while you drive the screws.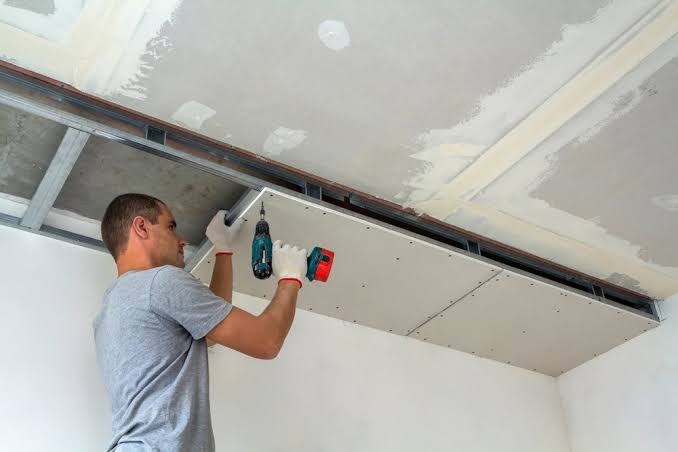 The Drywall Finishing Process.
For DIYers, a general-purpose drywall compound works best. Each seam should be covered in the compound before being followed by a length of drywall tape. To set the tape and squeeze out any extra, run the knife over the area.
Each screw head should form an indentation in the drywall; apply compound to all of them. Any holes or other flaws should be covered. Make it smooth. Use a wider drywall knife to spread the second layer of compound over the tape over each seam, smoothing it out and fanning it out as you go.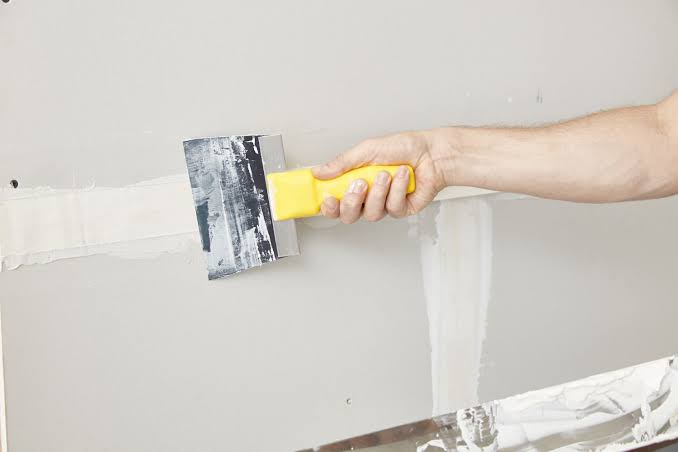 Common Mistakes Frequently Made By DIYers During Drywall Installation And How To Avoid Them.
Too-tight Joints
During installation, leave a 1/8-inch gap between sheets to prevent this from happening. You can ensure that your sheets are evenly spaced throughout the project by using a guide.
Putting Screws In Too Deeply
Drive the screw head only a quarter or half-turn past the paper's surface to prevent this from happening. The clutch on the majority of drills lets you adjust the drive depth, which can help you avoid this serious problem.
Not Removing The Tapered Edges
For proper tapering, try to leave a 1/8′′ gap on all edges. Always leave a gap between surfaces so that you don't have tapered edges. It's much simpler to fill in the space than it is to replace the entire drywall sheets.
Not Trimming Before Fastening
An outlet hole may initially not fit perfectly the way you cut it. In such a case, be sure to trim the opening before attaching the drywall to the framing. Otherwise, trimming around the electrical box is likely to cause the drywall to crack.
Making Too Many Joints During Installation
Avoid making unnecessary joints so as not to create serious problems for yourself.
This is simply because the more joints you have, the more challenging your project will be. There is also more room for error and more work for you to do because there are more sheets and taping to be done. Use the largest and longest drywall sheets you can find to make things simpler for yourself.
Time Frame For Installing Drywall In The Basement.
Basement drywall installation takes about 3 days before completion if done by an expert. It can take more time for an amateur DIYer.
Drywall Installation Contractor In Calgary
If you are looking for a company to get quality drywall installation services Calgary Drywall Doctors is the way to go. Calgary Drywall Doctors is a top-tier company that provides excellent and reliable installation services for your basement ceilings and walls.
We always go above and beyond at Calgary Drywall Doctors to give our clients' homes or businesses gorgeous finishes that also guarantee they last longer than expected! We have a team of highly skilled experts with years of experience installing drywall in various types of homes and businesses. Our services are all affordable, whether it is a new home renovation project, basement development, or full installation.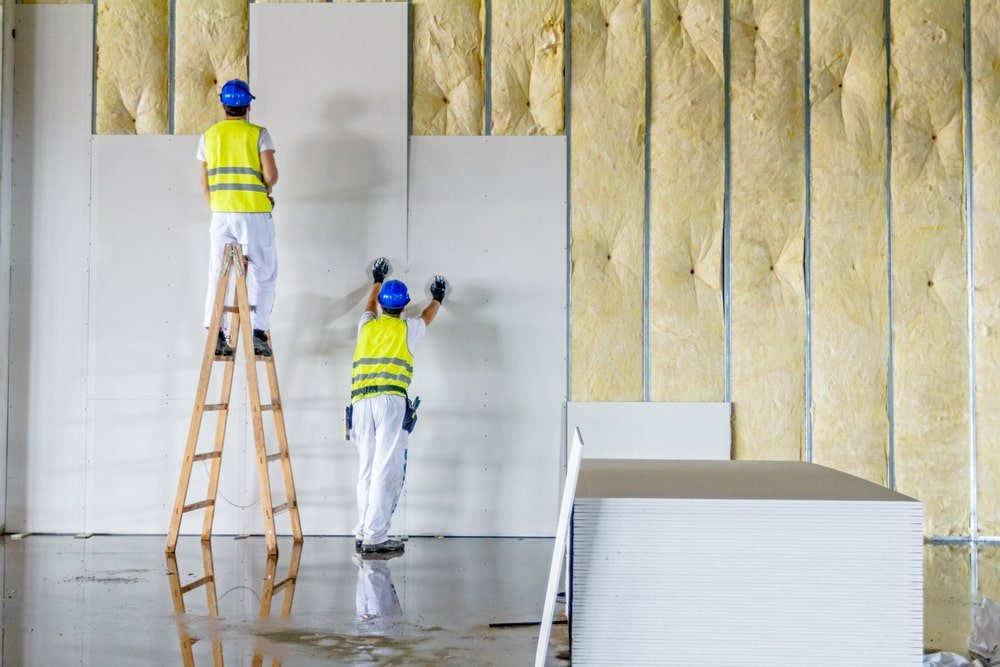 Conclusion
There you have it. All you need to know about drywalling your house basement. Now that you know how to get drywall installed in your basement and have read a complete guide on it, we hope you go through with building one for your house. But if you are busy and you don't want to drywall your own basement by yourself, hiring a professional is the way t
FAQs
1) Where Can I Find The Best Drywall Contractor To Hire For My Drywall Services in Calgary?
If you are looking for a company to get quality drywall installation services, Calgary Drywall Doctors is the way to go. Calgary Drywall Doctors is a top-tier company that provides excellent and reliable drywall installation services at an affordable price. Our main areas of operation are Calgary and its environs.
2)Which Specific Services Do You Offer?
We provide residential and commercial drywall installation and repair services, as well as any assistance you might require with insulation and home repairs. Contact us if you have a drywall-related issue. We will undoubtedly have a fantastic answer for you.
3) Can I Trust Calgary Drywall Doctor?
Absolutely! We have a team of highly skilled professionals with years of experience in all types of house and business drywall installation. We value our company's reputation so much and that's why we consistently provide the best services for our clients. We promise to do an amazing job if you patronize us.
4)Do You Offer a Money-Back Guarantee?
Yes, we do. We'll go above and beyond to make sure you're satisfied with the work we do. You will receive a refund if that isn't the case for any reason.